Elevate your cloud capabilities
.
Join us, and let's scale our businesses together.
When you work with NetFire, you also work with our partners
.
8 reasons partnering with NetFire can supercharge your success
.
Collaboration
By collaborating with NetFire, you'll have the opportunity to work on your projects alongside top-tier American engineers who are blazing trails in the cloud market.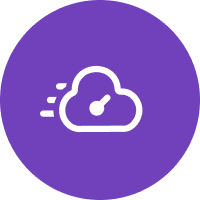 #1 Cloud Technology
We've benchmarked NetFire Cloud against other cloud providers, even those operated by trillion-dollar corporations. We not only outperformed them across the board, but we destroyed them in all performance benchmarks.
Product Development
Boost your product development with NetFire. Our robust cloud infrastructure and expert team accelerate your development process, fueling your journey from concept to successful product.
Certification Program
You and your team will be provided with comprehensive training on the features of NetFire Cloud and our Web Hosting Engine. This training will allow you to thoroughly understand how to leverage our cloud technologies best and gain a competitive business edge.
Co-branding
We will provide your marketing and sales team with high quality customized co-branded marketing materials to promote the mutual benefits of our collaboration.
Private Events
You will be signed up to receive invitations to private events organized by NetFire and our partners. These occasions offer the perfect opportunity to network with other professionals, helping you grow your book of business.
Earn Money
Generate income from commissions on sales performance.
No Partner Fees
Join our partner program at no cost.
Take business value further and build faster with NetFire
Let's ignite the possibilities
!